London is a great city; it has an almost inexhaustible source of things to do and places to see. It attracts over 4.9 million tourists per year making it the most popular city to visit in the world.
It's a shame, however, that more of the visitors to this great city don't venture out slightly and discover the amazing sights that are on their doorstep.
I'm going to show you 5 fantastic places to visit that are within a 1 hour journey of central London. These towns and cities are all smaller and quieter than London, but they all have a quintessentially British vibe and are all well worth exploring whether you are British or a visiting tourist.
1. Brighton
Brighton is a small coastal city on the southern coasts of the UK. It is one of the most liberal places in the country and is considered the gay capital of the UK. Its main attraction is the beach front which includes Brighton pier and a plethora of traditional pubs and restaurants, many with a nautical theme.
Shopping is great in Brighton; there are a huge range of independent and specialist shops selling everything from electronics to vintage clothing. The night life is also thriving here with dozens of pubs and clubs in the city centre.
Brighton is also full of unusual architecture that you will rarely find elsewhere in the country, the most iconic is the beautiful Brighton Pavilion.
In August 2016 Brighton unveiled its latest attraction; a giant moving viewing pod. At over 130 metres high the Brighton i360 is the tallest moving tower in the world and it's pretty cheap to visit. The views from the top are absolutely fantastic and well worth a visit if you end up in Brighton.
How to get there: Take a first capital connect train from St Pancras International Station in Central London, Brighton is the final stop. A fast train to Brighton should take between approximately 40 minutes.
Recommended Tour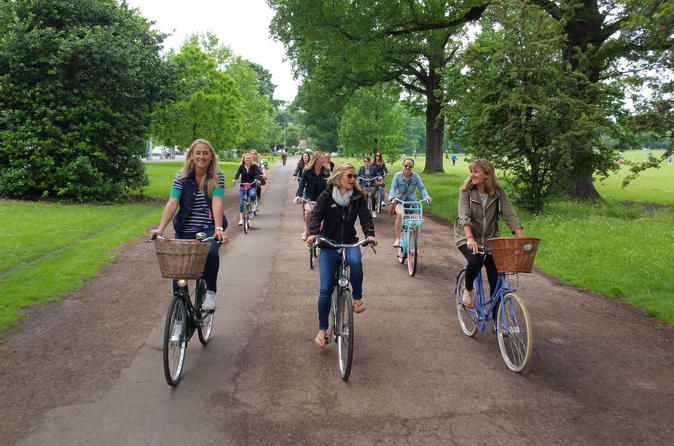 Cycling Tour of Brighton
Explore one of the most unique cities in England with a guided cycling tour. Your guide will show you all the best bits of Brighton you might otherwise miss.
See Also: The best hotels within 1 hour of London
2. Canterbury

Canterbury is one of the oldest cities in the UK and is stuffed full of history and ancient landmarks, two things that tourists love to see when they visit Britain. Full of cobbled streets and crooked buildings, this small city is perfect for anyone wanting to take a look at ye olde England.
The centre of the city is a UNESCO World Heritage site which is unsurprising as it hosts both a castle and a cathedral. The cathedral is one of the most impressive buildings in the country and is considered a religious icon as the birthplace of the Church of England.
How to get there: Take an eastbound South Eastern Train service from St Pancras International. You should arrive at Canterbury West station in just under an hour.
Recommended Tour: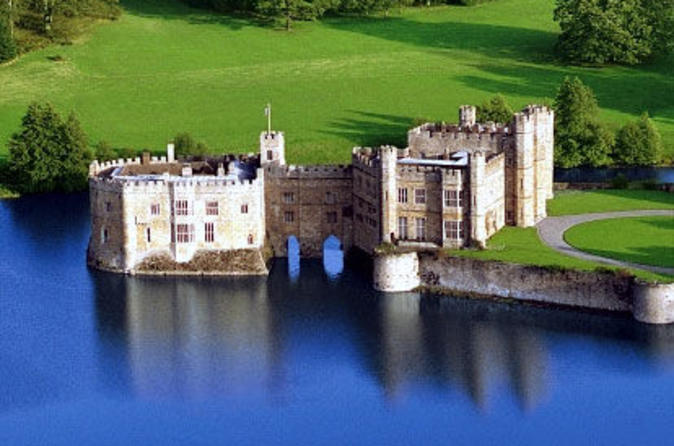 Leeds Castle, Cliffs of Dover and Canterbury Day Trip from London with Guided Cathedral Tour
Day trip to England's stunning countryside and historic town of Canterbury. Guided Cathedral Tour included.
3. Oxford
Oxford is known as the city of dreaming spires which is a very accurate description as you can tell from the picture above. The city is dominated by the hundreds of university buildings that are spread over a massive area.  Oxford is simply one of the most architecturally stunning cities in the UK; Oxford even rivals London for the number of ancient buildings in once place.
Visitors are able to roam a selection of university grounds which are landscaped to perfection. Punting down one of the many rivers should also be on the top of your list of things to do in Oxford.
If museums are your thing then Oxford has 2 of them that are world-class. The Ashmolean and Pitt Rivers museums attract visitors from the world over and have stunning exhibitions. The Ashmolean is primarily an art museum while the Pitt Rivers hosts over 500,000 archaeological and anthropological finds, including many full-sized dinosaur skeletons.
How to get there: Take a first great western train from London Paddington Station heading west. The fastest train should take about an hour. Alternatively there is a coach service from Victoria that will take you into the heart of Oxford, the service is called the Oxford Tube.
Recommended Tour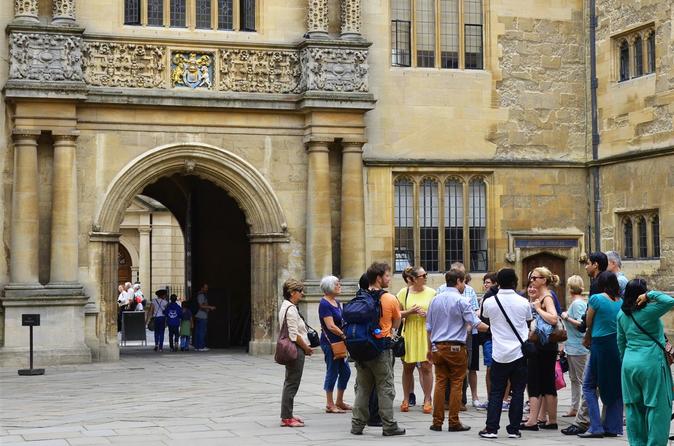 Oxford University Guided Tour
Explore the historic university grounds and see where Harry Potter was filmed. Guided by Oxford University Students.
St. Albans
St. Albans is an ancient Roman city located about half an hour north of London. This quaint market town has many charms including; one of the oldest pubs in the UK, most restaurants per person than any other city in the UK and a giant cathedral.
On market days (Wednesdays and Saturdays) the city centre is abuzz with people searching for a bargain. For something completely different check out the nearby Butterfly world which one of the largest butterfly sanctuaries in Europe.
How to get there: Take a first capital connect train from St Pancras International going north. A fast train should take you to St. Albans in 25 minutes.
5. The Chilterns
The Chilterns is an area of outstanding natural beauty composed of hills, fields, lakes and dramatic cliffs. It's hard to believe such a vast wilderness exists within such a short distance of the major metropolis that is London.
With hundreds of miles of walking routes, cycling paths, forests, adventure activities and even boating, the Chilterns is the place to go if you need to escape the stresses city life or if you want to experience the beautiful English countryside.
How to get there: Due to the huge size of The Chiltern's there is no one destination, however, many services from stations such as St Pancras and Victoria stop at train stations inside the Chiltern's. Many of these stations will have cycle and walking paths close to them which will lead towards the wilderness. See the Chiltern's information website for more details.
If I've convinced you these places are worth a visit, maybe you'd like to go that extra step and stay for a few days? Check out my post on the top hotels within 1 hour of London to see what an absolute bargain you can get by staying just a bit outside of London in one of these stunning locations.